FROM

Click link below picture
.
Warning: Don't look at these photos without something delicious on hand to immediately consume. The pain will be too great.

Netherlands-born artist Tjalf Sparnaay has been creating jaw-dropping, mouth-watering photorealistic paintings since 1987. His meticulous renderings convey reality as convincingly as a photograph. The singed edges of a fried egg, the wilted lettuce in an over-dressed salad, the rogue crumbs of a ham sandwich… no detail goes ignored.
.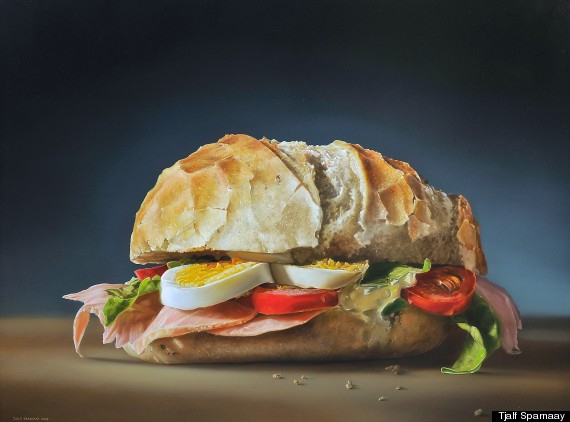 .
.Click link below for article and slide show:
http://www.huffingtonpost.com/2012/11/13/tjalf-sparnaays-photoreal_n_2123121.html#slide=1753217
.
______________________________________________________