FROM

Click link below picture
.
If your spouse, significant other, mother, father and friends are all telling you how to eat in order to shed some pounds, now, thanks to an innovative new gadget, your fork can too.

The Hong Kong-based tech company HAPILABS has unveiled its HAPIfork, a computerized fork that gives a gentle buzz when you're eating too quickly. The product counts each bite you take and tracks your average meal time, the number of bites per serving, and the number of bites per meal where you were "overspeeding," or bringing the fork to your mouth too quickly.
.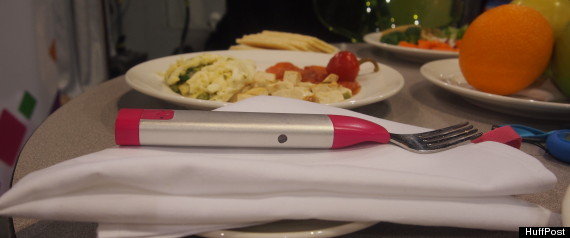 .
.Click link below for story:
http://www.huffingtonpost.com/2013/01/08/hapifork-buzzing-fork-solution-overeating_n_2433222.html?utm_hp_ref=technology
.
_____________________________________________________