FROM

Click link below picture
.
The husband of a high school teacher accused of having sex with a student has come out in full support of his wife.

Kristina Ngum was arrested on Saturday for allegedly having sexual activity with a student, according to the Charlotte Observer.

A man who identified himself as Ngum's husband, but declined to provide his first name, told the Observer the allegations are false.
.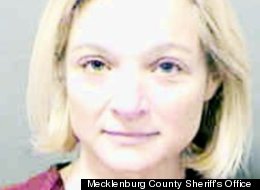 Kristina Ngum
.
.Click link below for story
http://www.huffingtonpost.com/2013/01/09/kristina-ngum-husband_n_2435078.html?utm_hp_ref=crime
.
___________________________________________________