March 28, 2014
Mohenjo Technical amazon, business, Business News, Facebook, Facebook Acquisition, Facebook Oculus, Facebook Oculus Vr, Facebook Virtual Reality, Hotels, huffingtonpost, human-rights, Mark Zuckerberg, medicine, mental-health, Oculus, Oculus Rift, Oculus Rift Virtual Reality Headset, Oculus Vr, research, Science, Science News, technology, Technology News, travel, vacation, Video, virtual reality Leave a comment
.
Facebook's stepping into the world of virtual reality.

The company announced on Tuesday afternoon it has reached a deal to acquire Oculus VR, a company paving new roads in the field, for $2 billion. The deal is comprised of $400 million in cash and 23.1 million shares of Facebook stock.

Oculus VR's flagship product is the virtual reality goggles known as the Oculus Rift, which was first funded through a massively successful Kickstarter campaign. It has already received more than 75,000 orders for development kits.
.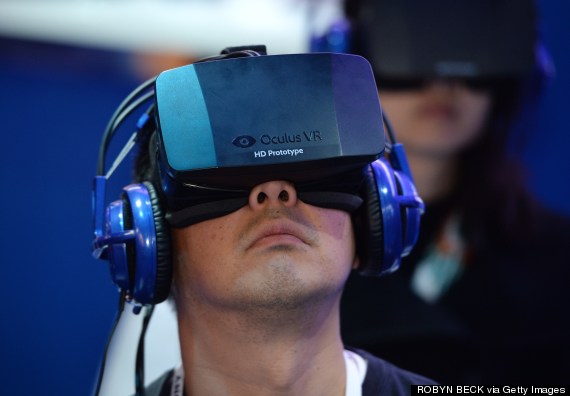 .
.
.
__________________________________________