FROM

Click link below picture
.
Hints of dark matter, the mysterious stuff that makes up perhaps 85 percent of the matter in the universe, may have been observed by scientists.

But researchers are far from saying they've discovered the source of dark matter.

"We're not claiming anything," warned Blas Cabrera, a Stanford University physicist speaking here today (April 15) at a meeting of the American Physical Society. [Explaining Dark Matter (Infographic)]

The new results come from the Super Cryogenic Dark Matter Search (SuperCDMS), which takes place deep underground in the Soudan mine in northern Minnesota.
.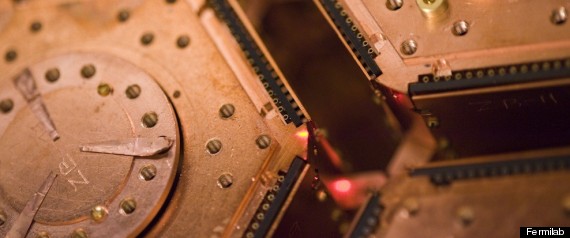 .
.Click link below for story and slideshow:
http://www.huffingtonpost.com/2013/04/15/dark-matter-found-underground-detector-particle-physicists_n_3086829.html?ref=topbar
.
_____________________________________________________