FROM
Huffpost Science
Click link below picture
.
Flats may be all the rage these days, but a provocative new study from France suggests that high heels do a better job of helping women get what they want from men.

"Women's shoe heel size exerts a powerful effect on men's behavior," Dr. Nicolas Guéguen, a psychologist at the Université de Bretagne-Sud in Rennes, and the scientist behind the study, said in a written statement.
.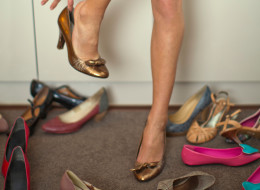 .
.
Click link below for story and slideshow:
http://www.huffingtonpost.com/2014/11/20/high-heels-more-attractive_n_6192640.html?utm_hp_ref=science
.
__________________________________________