.
Although the U.S. Supreme Court was "once a leader in the world" in the battle for racial equality, recent decisions by the high court undermine its role in solving a "real racial problem" in America, Justice Ruth Bader Ginsburg explained in an interview with The National Law Journal on Wednesday.

Citing recent events in Ferguson, Missouri, and racially biased stop-and-frisk policies, Ginsburg reflected on the perpetuation of racial segregation in America, comparing the challenges with those of the lesbian, gay, bisexual and transgender community.
.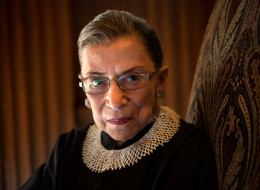 .
.
Click link below
for story and slideshow:
.
__________________________________________