.
A judge convicted Oscar Pistorius of culpable homicide Friday in the death of his girlfriend, ruling that the former track star was negligent when he opened fire in his home after hearing what he said sounded like an intruder in a bathroom in the middle of the night.

.
The judge acquitted Pistorius of a more serious murder charge, a day after saying that the onetime Olympian could have called security guards or screamed for help on the balcony instead of grabbing his handgun and blasting multiple rounds through the door of a toilet stall.
.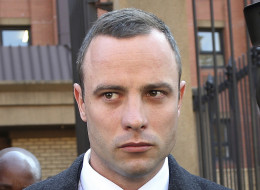 .
.
Click link below
for story and slideshow:
.
__________________________________________